The curious disappearance of Jo and other mysteries
Tis been a while since my last blog post, I'll give you that.
What have I been doing you may ask? Well I've been doing some writing, doing some reading, oh, AND I'VE BEEN GIVING BIRTH TO TWINS!!!!!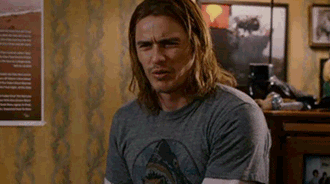 Funny story. My husband, who from this point forward will be known as The Bearded Beefcake…
or T.B.B for short, decided that our perfect (hahahahaha, right) little family unit could do with some new talent. So we wrote many letters to Santa because everyone knows that's where babies come from and what did that sadistic son of whorish reindeer do? He put twins in me! That was double the babies required. Santa was obviously feeling very generous. I hope you kids put in requests for big ticket items last Christmas.
I actually had a feeling it might be twins. I just needed to think about peeing on my pregnancy test for that sucker to show positive and what I thought were cramps were in fact two aliens terraforming my womb.
What do they look like is the question I'm sure you're asking. I'd love to show you a picture, they are cute, but I'm holding out for one of those big million dollar magazine spread deals, so I'll give you an interpretation instead.
Aren't they beautiful? This is a very accurate representation. Even though they're identical, they are quite easy to tell apart.
Twin 1 is wearing the pink nappy and speaking french, while Twin 2 is the surly one in the pink nappy whose job it is to cry just as I've put my toast in the toaster. For you toast connoisseurs out there, you'll know that cold toast pretty much tastes like, well, cold toasted bread. Sure, it's still high in fibre I guess, but it is super low in yum.
Anyways, I've finally reached a point in my twin-wrangling where I can start getting back to the things I enjoy. Like writing, blogging and confusing door-to-door salespeople by standing at the window staring at them while they knock. They're all like, "are you going to answer the door?" and I'm all like *blank stare* and then they slowly walk away.
That'll show those smug clipboard carriers. They think they're so cool in their puffer jackets. You know, I could get a picture of myself laminated and hang it around my neck on a lanyard if I wanted to. You're not better than me, salespeople! I don't want to change power companies!!!!!
Anyways. I'll have more twin tales to come, as well as other exciting rants such as "Are my shoes shrinking?" and "You're not allowed to park your car there. Why are you parking your car there?"
On the writing front, I've recently finished a YA space opera which was a lot of fun and got me back into writing after such a long break. Now time to hit Light of Mytis, Ardentia 3. I think people have waited long enough.
I'll be releasing more details in the coming weeks, but for now, you can add Light of Mytis to your Goodreads TBR.
Chat more soon.